Elide Fire Ball
Date Posted:6 July 2017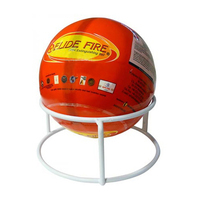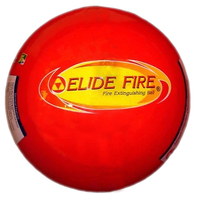 Passive Fire Warehouse are proud to be involved in this new and amazing life saving product making it available to everyone across Australia and around the world. We believe the Elide Fire Ball can make a positive difference against the deadly consequences that can happen in the event of a fire and believe all homes and places of work should have one (or more!).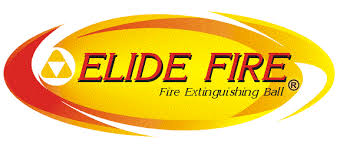 Whats it all about?
The Elide Fire Ball is a 6 inch (150mm) diameter, lightweight ball weighing approximately 1.5kg (so light a child could use it). When activated by the flames of a fire, it will effectively disperse special extinguishing chemicals which are designed to put out fires quickly.
MANUAL HANDLING MODE
Unlike your fire extinguisher at home or work, with the elide fire ball you do not need any training or technical knowledge on how to use it. Simply pick it up and either roll it or throw it into the heart of the fire. Within a few seconds the Elide Fire Ball will explode dispersing special fire suppression chemicals designed to put out the fire instantly.
The benefits over a conventional fire extinguisher are obvious:
Safe - No need to get close to the fire
Easy to use - just roll or throw it into the fire
No training needed
No maintenance required - it has a shelf life of up to 5 years
Loud audible alarm of 140dB on activation
Lightweight - less than 1.5kg
Puts out all classes of fire such as electrical, solid materials like furniture and liquid fires such as petrol or oil.
AUTOMATIC MODE (INSTALLED OVER HIGH RISK ITEMS)
When you are away from work or home, the Elide Fire Balls comes with a simple yet clever mounting frame so you can install or place the product on a table or over an oven or electrical compliance such as a domestic fridge.
The benefits over a conventional fire extinguisher:
Automatic activation - you do not need to be in attendance
Loud audible alarm of 140dB on activation
No Maintenance
No Training
---
Leave a comment